We are 1m2 Collective; 
An interdisciplinary design platform that strives for a more diverse and inclusive design industry. 
Main focus : 
How can design festivals  provide space for design talent in an inclusive way? With a critical yet positive attitude our goal is to facilitate conversation and actively look for solutions.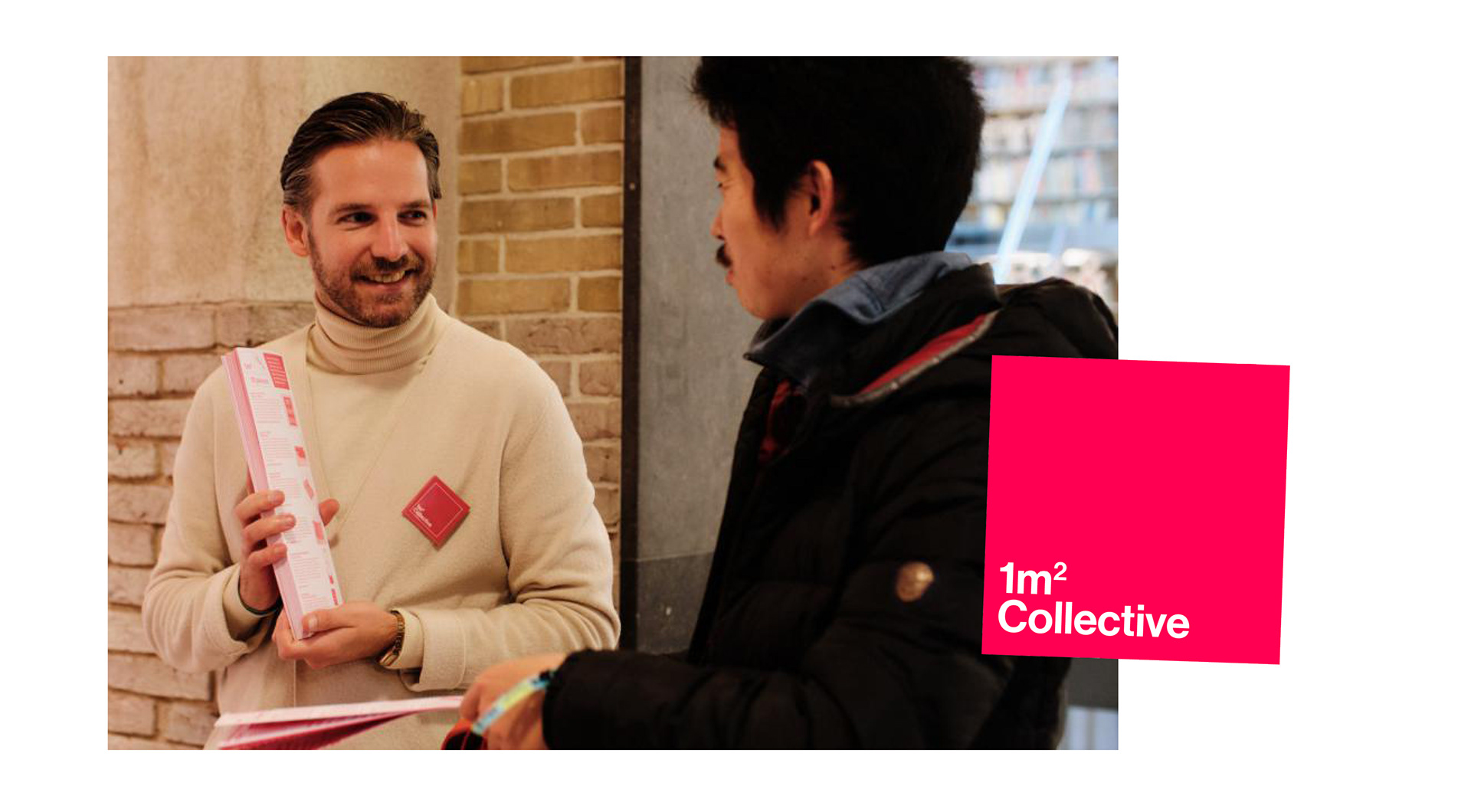 What do we do?

We provide alternative and interdisciplinary exhibition space at important design events where a group of diverse individuals are given the opportunity to show their work to a large (inter)national audience.

We investigate, test and use an inclusive selection process method.

We collect valuable insights into the design industry through conversations with visitors of design events and the design community.

We  are a safe space for conversation, listening and learning. Opening up the conversation with the organisers of design festivals to reflect and improve.

We challenge the conventional aesthetic of exhibition design, providing a high engagement rate in the story as a whole and for the individual works.
Dutch Design Week 2021
At Dutch Design Week 2021 (DDW), 1m2 Collective had its debut exhibition. Whilst DDW chose inclusivity as one of their themes for the festival's applicants, we had the question; how inclusive is the design festival itself? With the costs of presenting your work being out of reach for many upcoming designers, our goal was to explore how we could make this process more inclusive and visualise the true costs of participating.
At the Van Abbe Museum, 1m2 Collective presented the works of 18 designers in 1m2 ground space. Through an open call and independent jury process, participants were selected in an inclusive way. The individual pieces made an impact through their own story and as a statement as a collective.
The total cost of the exhibition's research, production and design was documented, published, and presented to visitors. This opened the conversation and encouraged a
transparent conversation about the true investments designers make to be present at such design events.
Vienna Design Week
This year we are also collaborating with designer/artist Natalia Gurova in Vienna to do similar research within the Austrian design community. Kültür Gemma subsidises this fellowship. Vienna Design Week provides a workspace for the fellow, an exhibition space to showcase the research results and a fitting visual representation, plus a budget for mentorship by 1m2 Collective. 
Our role is to guide the designer doing their work and provide them with relevant contacts, knowledge (best practices) and expertise from our collective.
Support
1m2 Collective is run by volunteers. However, we believe in financially stimulating talent and that designers should be paid fairly for their work at design events. Help support our collective so we can continue to support upcoming talent and stimulate a less financially bias industry.
We need your support as well as input to finance and continue this project
Special thanks to:


Van Abbemuseum (location)