We are 1m2 Collective; 
An interdisciplinary design platform that strives for a more diverse and inclusive design industry.
Main focus: How can design festivals facilitate space for design talent in an inclusive way?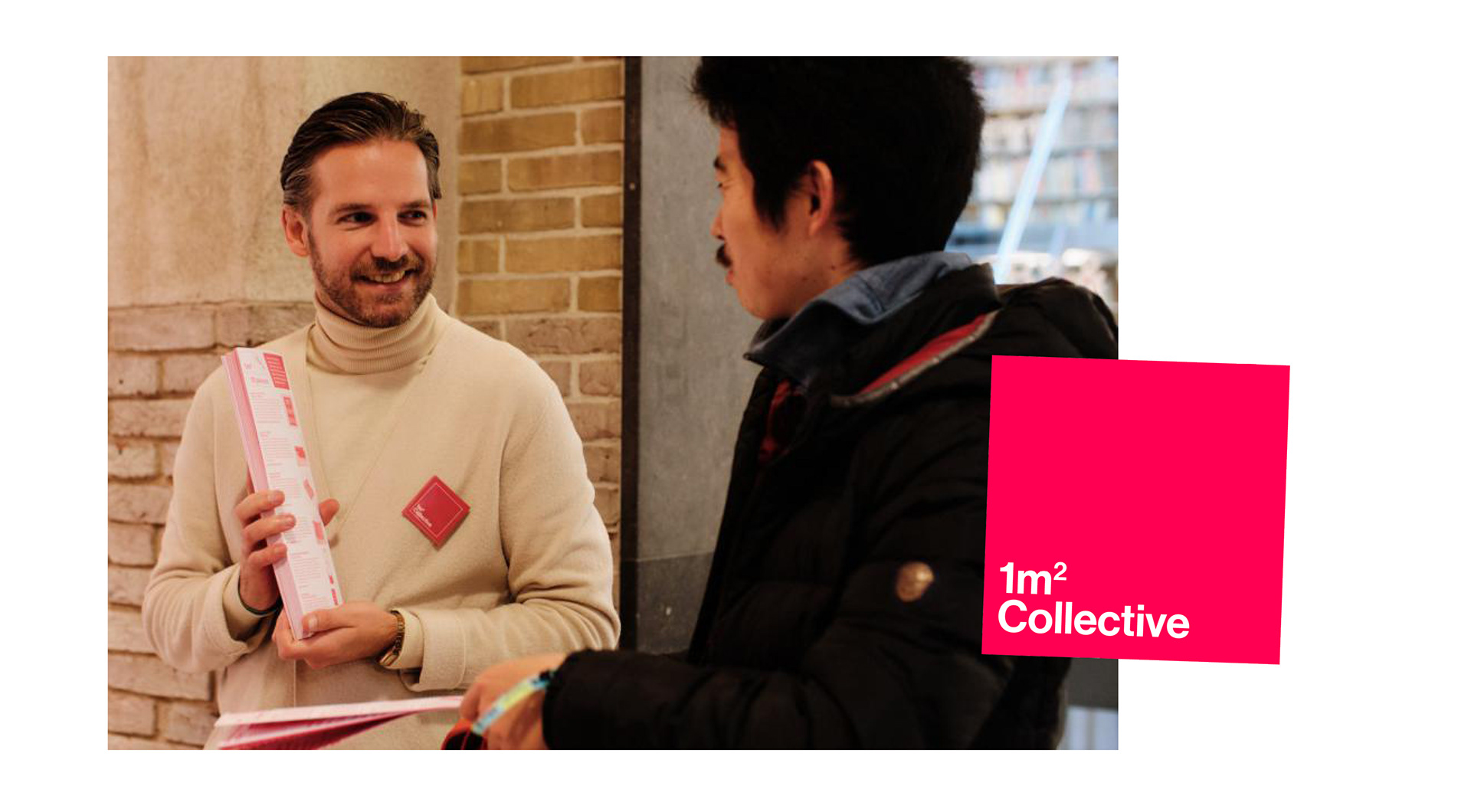 What do we do?

We provide alternative and interdisciplinary exhibition space at important design events where a group of diverse individuals are given the opportunity to show their work to a large (inter)national audience.
We investigate, test and use an inclusive selection process method.

We collect valuable insights into the design industry through conversations with visitors of design events and the design community.
We  are a safe space for conversation, listening and learning. Opening up the conversation with the organisers of design festivals to reflect and improve.

We challenge the conventional aesthetic of exhibition design, providing a high engagement rate in the story as a whole and for the individual works.
Support
1m2 Collective is run by volunteers. However, we believe in financially stimulating talent and that designers should be paid fairly for their work at design events. Help support our collective so we can continue to support upcoming talent and stimulate a less financially bias industry.
We need your support as well as input to finance and continue this project